At Floyd A. Megee Motor Company, we're proud to be your local dealership of choice for topnotch vehicles. But, we're even more proud to be a member of your community. We strive to support local groups and local events, and we're happy to throw our support behind many great local events.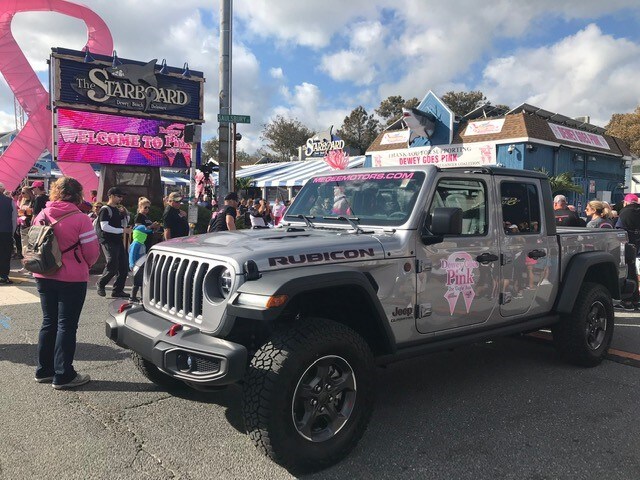 Earlier this month, we were excited to help out with one of our favorite annual events, the 9th Annual Dewey Goes Pink 5K run for breast cancer. This event, which took place on October 5th, is close to our hearts and we were once again elated to send the pacer car to keep the runners on track.
This special race, which was started several years ago in honor of the mothers of two local businessmen, has raised around $500,000. Proceeds are donated to the Delaware Breast Cancer Coalition, to bring awareness and research to this devastating disease.
This year, we sent along a specially adorned, brand-new 2020 Jeep Gladiator pickup truck to do the honors.
New to the Dewey Goes Pink event? Mark your calendars now, because 2020 will bring us the 10th annual running of this 5K, and it's already set for early October.
Want to learn more about that eye-catching Jeep Gladiator from the picture? Explore our inventory of new vehicles to see our full collection, then stop by and let our sales team set you up for a test drive.
We look forward to telling you everything there is to know about the Dewey 5K, our collection of currently available cars, trucks, and SUVs, and the all-new Jeep Gladiator truck.
Visit us soon in Georgetown and find your perfect new vehicle with our stellar collection of Jeep, Ram, Dodge, and Chrysler models.