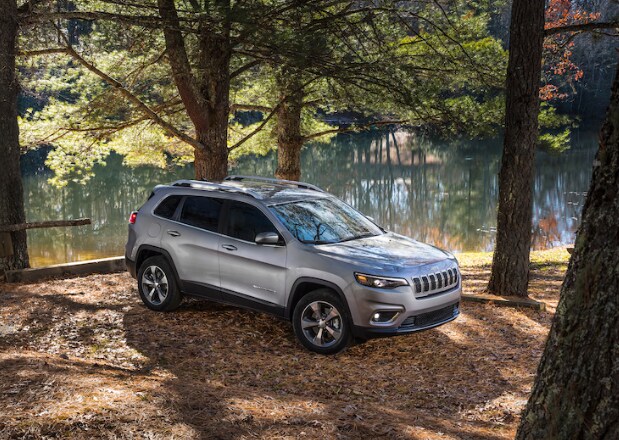 The Jeep Cherokee has been a longstanding favorite for SUV fans who are searching for legendary Jeep prowess and capability, with topnotch features and comfort. At Floyd A. Megee Motor Company in Georgetown, we're happy to bring Delaware and Maryland drivers a wide selection of exciting Cherokee models, and we look forward to helping you get to know it a little better.
When you're weighing your small SUV options here in the Milford area, the Jeep Cherokee should be at the top of your must-see list. Four doors, seating for five, and ample cargo space are all part of the game with this model, and the entire vehicle is designed and engineered to give you more of everything you love in an SUV.
Of course, when shopping for a compact crossover, your search results could yield many more results than you bargained for. SUVs proliferate the market in the Sussex County area. But, we can help. Here, we've examined our Jeep Cherokee against the competing Ford Escape, to help you understand what sets our SUV apart from the competition.