Electric Car FAQs
Thinking of upgrading to an electric car but have EV uncertainty or electric car range anxiety? Our Chrysler, Dodge, Ram and Jeep dealership in Georgetown can put your anxiety at ease and tell you everything you need to know about the EVs for sale on our lot. Learn about electric car range, recharging capabilities and other perks to see how an EV can change the way you approach your daily drives.
Plus, our nearby Ram and Jeep dealer has an on-site EV charging station for your convenience, so you can plug in your vehicle to charge whenever you visit. Reach out to one of the experts at Floyd A. Megee Motor Company and we'll tell you everything you need to know about new electric cars for sale nearby!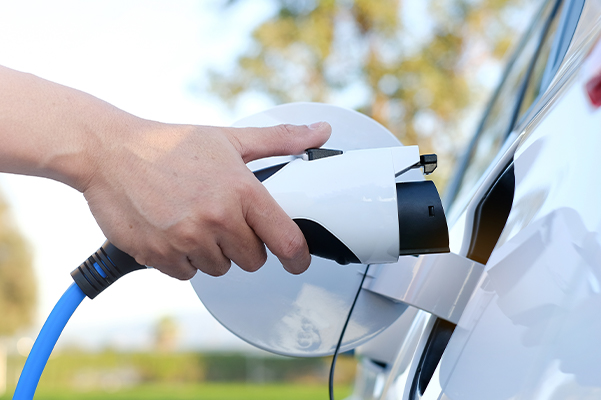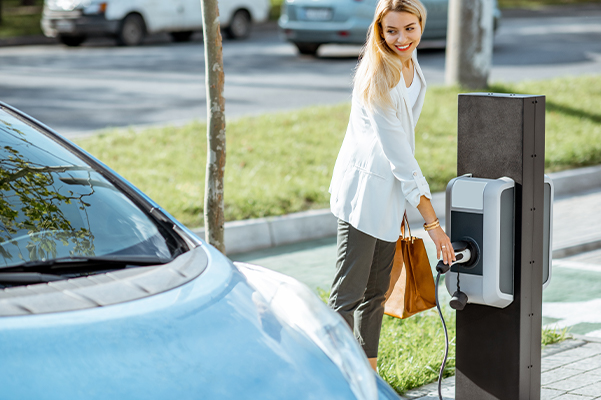 How much does it cost to charge an electric car?
The exact cost of charging an EV will vary based on what your local electricity rates are. Given the average cost of gasoline nationwide, however, charging an EV is often much cheaper than driving a gas-powered vehicle for the same miles.  
How far can an electric car go on a full charge?
Many electric vehicles these days offer ranges of over 200 miles, with some reaching up to 300 miles or more on a single charge. Plug-in hybrids give you the best of both worlds by offering ultra-efficient all-electric range before switching over to the gas-powered engine. Buy a new Jeep Wrangler 4xe nearby with hybrid capabilities and enjoy a total driving range of up to 370 miles with up to 49 MPGe.
How long does it take to charge an electric car at home?
The time it takes to charge an electric vehicle will depend on the type of charger your EV is connected to. The Jeep Brand Level II PHEV Home Charging Station can charge up to six times faster than a Level 1 charger. Many EVs can be fully charged overnight, and public fast EV charging can give you impressive range in an hour or less. Jeep has also installed solar-powered charging stations on key trails in the U.S., so you can charge up your vehicle for off-road adventures.
How long does an electric car last before recharging?
The length of time an EV will last can depend on speed and road conditions. Often, it's not about amount of time, but rather miles driven. When you're interested in buying vs. leasing an EV from our nearby Ram and Jeep dealer, be sure to review the MPGe ratings and see how far your vehicle can go on a single charge.